Properties
SIGNATURE INGREDIENT #1
– SEA BUCKTHORN OIL –
Sea Buckthorn berries have almost 200 active ingredients. Therefore, sea-buckthorn and its oil may be considered to be one of the most valuable natural products in the world. It contains an abundance of active substances which is unique. It is a strong antioxidant – this oil fights free radicals, rebuilds cells and delays cell ageing, supports wound healing, reduces scars and discolourations, treats dermatoses, eczemas, ulceration, psoriasis, atopic dermatitis, acne, improves skin elasticity and structure, provides appropriate hydration of epidermis, limits excessive water loss, protects against harmful radiation (solar or x-rays), has a regenerative and anti-ageing effect. It is rich not only in phenophenols, antioxidants, vitamins and minerals, but in rare Omega 7 oil which benefits our skin greatly. Also known as seaberry, this berry is a good source of vitamin C as well as various B vitamins, vitamin E, lycopene, phytosterols, and numerous phenolic compounds that provide antioxidant benefit. A unique aspect of this fruit extract is its ability to help stabilize elements in skin that would normally break down in the presence of peroxide and other types of free radicals. Like other berries, it also has a pronounced soothing effect on skin.
References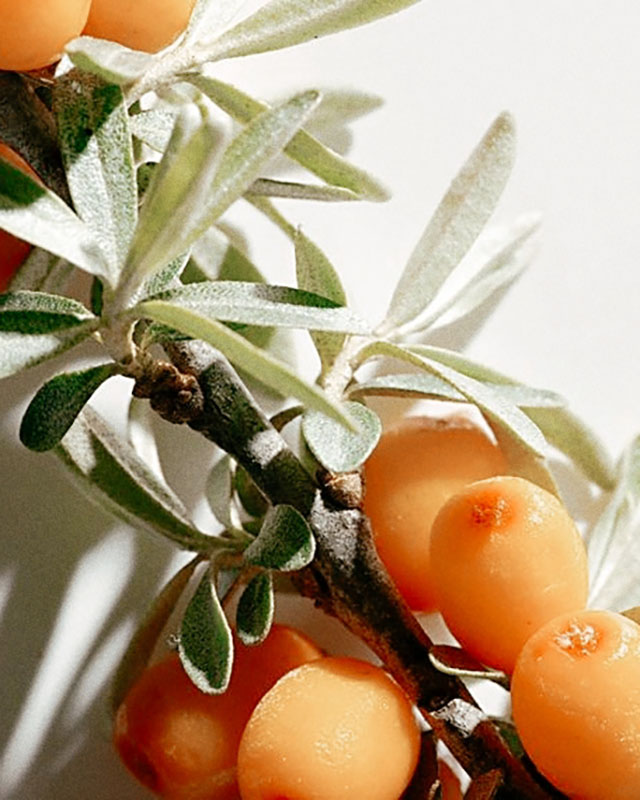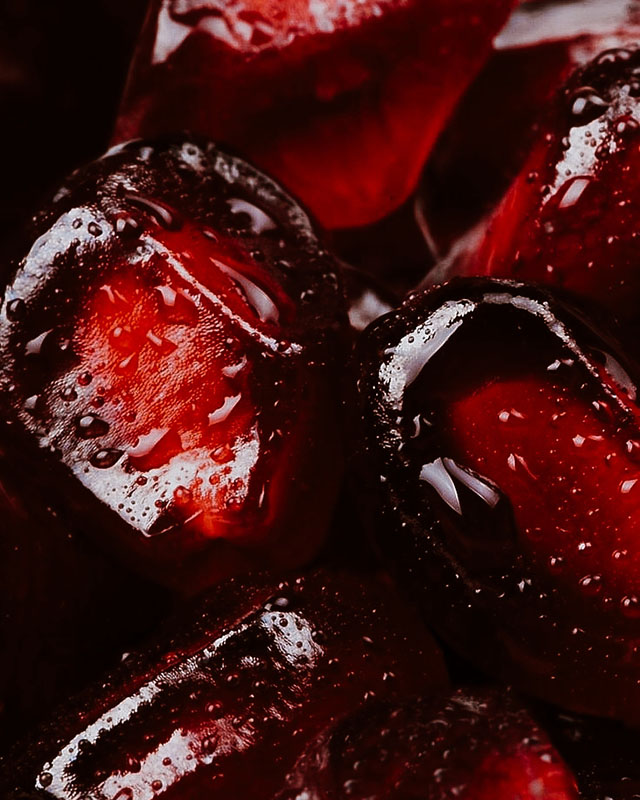 Properties
SIGNATURE INGREDIENT #2
– Pomegranate oil –
Pomegranate and its extracts have antioxidant properties that show promise in animal and in vitro studies. Antioxidants such as the vitamin C found in pomegranates work by reducing cellular damage in your body. Other notable compounds include tannins, ellagitannins, and anthocyanins. When applied to the skin of mice, antioxidants helped decrease the incidence of age spots and wrinkles, though they didn't prevent them entirely. Such effects are thought to be achieved via increased cell regeneration, which is your skin's ability to get rid of old skin cells on the surface so it can rejuvenate new ones. Reduced free radical damage can also translate to decreased inflammation in the skin. As such, antioxidants may be able to reduce the symptoms of certain inflammatory skin conditions like acne and eczema. Pomegranate is thought to contain natural antimicrobials from vitamin C, which may help fight bacteria and fungus in your skin. Such benefits may help treat P. acnes bacteria, which may be a precursor to acne breakouts. The antioxidants in pomegranate are also thought to help provide natural protection against ultraviolet (UV) rays, according to some studies. However, such protection isn't enough to skip out on daily sunscreen.
References
Properties
SIGNATURE INGREDIENT #3
– Raspberry seed oil –
There's been plenty of research over the years confirming red raspberry seed oil's ability to absorb UV rays. Antioxidants and essential fatty acids fight oxidative stress and reduce inflammation. Good source of vitamin A and vitamin E, stimulates collagen production and slows the skin aging process. Red raspberry seed oil also contains ellagic acid, a natural antioxidant found in different types of fruits including strawberries, blackberries, and cherries. It not only prevents inflammation and tissue damage but also promotes skin health. The phytosterosis in raspberry seed oil can also reduce transepidermal water loss. This helps your skin retain hydration and moisture. Hydrated skin has a healthier, glowing appearance. As a great source of antioxidants and vitamins A and E, red raspberry seed oil can slow the aging process, stimulate collagen production, and help your skin appear more youthful and vibrant. Whether your skin is temporarily dehydrated or chronically dry, applying a few drops of red raspberry seed oil can help boost your skin's hydration level, softening dry patches of skin.
References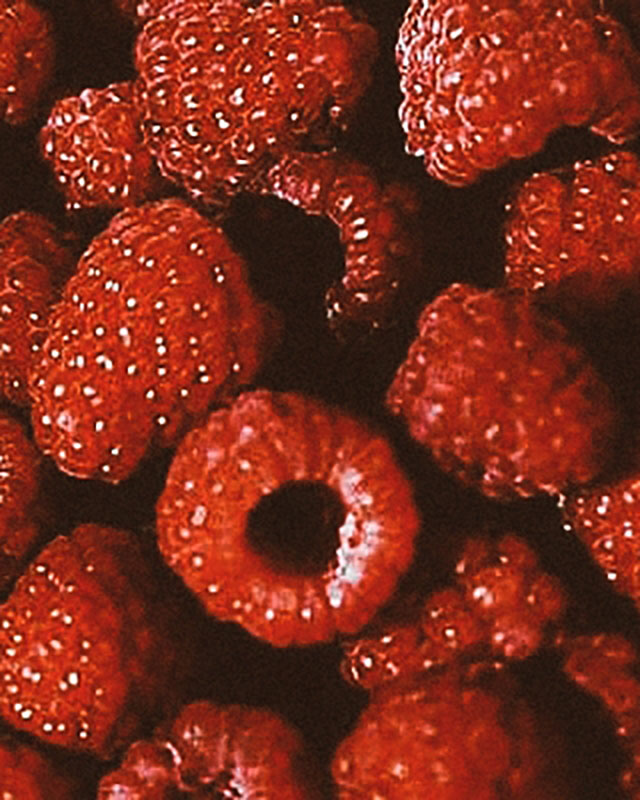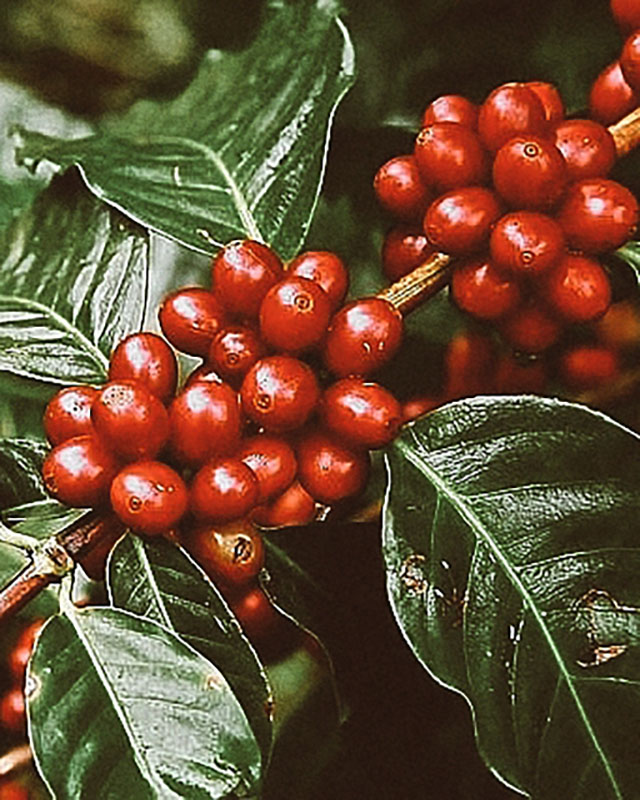 Properties
SIGNATURE INGREDIENT #4
– COFFEA ARABICA FRUIT EXTRACT –
Derived from the fruit portion of the Coffea arabica plant, this ingredient is a very good antioxidant when applied to skin (and consumed orally in the popular beverage coffee). Among other antioxidants, coffee is a rich source of ferulic acid. On skin, the extract has been shown to reduce the occurrence of destructive enzymes that lead to signs of aging as well as help visibly repair signs of sun damage. Coffea arabica extract diminishes UVB irritation induced photo-ageing and elevating type I pro-collagen production. The extract of the fruits of the coffee plant (Coffea arabica) has shown to exhibit antioxidant activity mediated by potent antioxidant polyphenols, especially Chlorogenic acid, condensed proanthocyanidins, Quinic acid, and Ferulic acid. This extract showed improving fine lines, wrinkles, pigmentation, and overall appearance .
References
Properties
SIGNATURE INGREDIENT #5
– BEES PRODUCTS –
One of the very few products which can compete with Sea Buckthorn in active ingredients quantity is products by bees. Composed primarily of the sugars fructose and glucose and consumed as food, honey also has applications when it comes to skincare. This is due to its amino acid, peptide, antioxidant, antibacterial composition. The primary research on honey and skin has to do with its multi-faceted role in soothing various concerns. Dark honeys have a stronger antioxidant effect than light honeys. Regular honey is also known as clarified honey or purified honey. Honey's primary use in skincare products is related to its potent antioxidant properties; however, it's role in helping wounds heal has been shown to have some benefits in comparison to traditional medicines and procedures. Honey forms a barrier on skin that can help soothe and protect.
References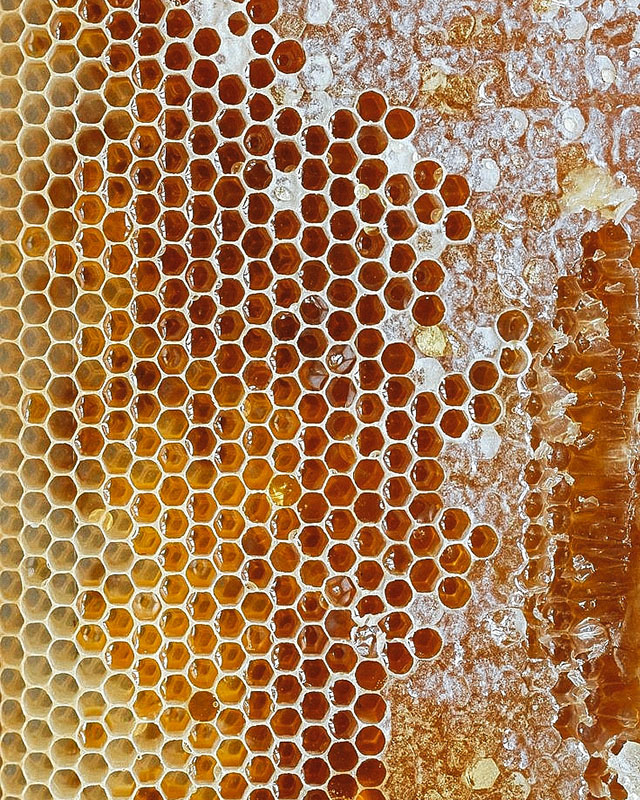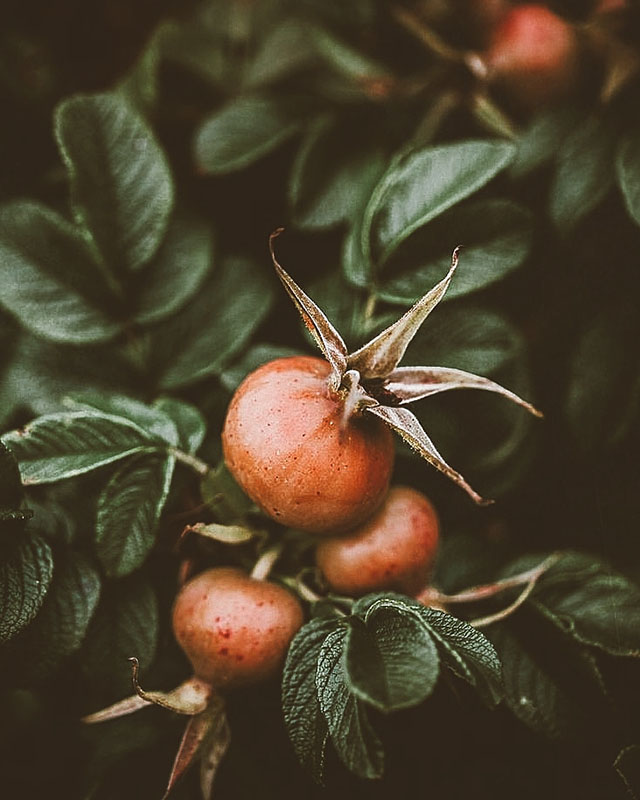 Properties
SIGNATURE INGREDIENT #6
– Rosehip oil –
Loaded with vitamin C! Rosehip oil is rich in vitamin A. Vitamin A is made up of several nutritional compounds, including retinoids. Retinoids are known for their ability to reduce hyperpigmentation and other visible signs of aging with regular use. Natural exfoliation with rosehip oil can help reduce dullness and leave you with glowing, vibrant skin. That's because rosehip oil is high in vitamins A and C. Vitamin A, or retinol, encourages skin cell turnover. Vitamin C also aids in cell regeneration, boosting overall radiance.
Rosehip has also been shown to inhibit the creation of MMP-1, an enzyme that breaks down collagen in the body. Research supports these benefits, too. In one 2015 study, researchers found that participants who took rosehip powder orally experienced a noticeable increase in skin elasticity. 
Rosehip oil may be used to help reduce the negative effects of UV exposure. But it shouldn't be used in place of sunscreen. Talk to your doctor or dermatologist about how you can safely use both in your skincare routine.
References
Properties
SIGNATURE INGREDIENT #7
– EVENING PRIMROSE OIL –
Non-fragrant plant oil whose fatty acids can have significant skin-soothing and emollient benefits for skin. It can also help other ingredients absorb more readily into skin. This oil contains lightening and depigmentation properties. Also Evening Primrose oil has a high GLA content that promotes healthy skin and skin repair. It soothes skin problems and inflammation, making it a good choice for people with eczema, psoriasis, or any type of dermatitis. Evening primrose skin oil discourages dry skin and premature aging of the skin
References