Hands down for this interview with Paula Begoun, Founder of Paula's Choice. She busts the myths that are flying around in beauty industry.
Paula stands for the same message as we:
No bullshit ingredients and practises in skincare!
There is so many misleading information and sometimes just getting frustrating to examinate all facts.
We are here for:


#1 Facial massage improves skin health.
Tottaly wrong!
Please jus don't go with this too hard!
Just when you think of it – we advocate to sleep on a silk pillows, but in the meantime social media platform are full of promotions to drag and pull our own skin.
In fact, facial massage can accelerate skin aging, especially sagging. Never massage, pull, or tug at the skin. If you feel or see your skin move, whether up or down, sideways, or in circular motion, you are helping your skin sag faster than it normally would.
This is physiological fact because moving of the skin in any (!) direction strecthes the delicate elastin fibres that give skin bounce and resilience.
This is a physiological fact because the movement of skin in any direction stretches the delicate elastin fibres that give skin its bounce and resilience. Elastin fibres are the rubber band support structures in the skin and just like a rubber band that is constantly pulled and tugged, these fibres stop going back to their original shape, eventually breaking, resulting in sagging!
#2 Tingling or cooling sensation means a product is working.
Absolutely no!
Tingling or cooling sensation is your skin telling you it's being irritated, and that is always bad. In addition to the irritation you feel on the surface, there is also damage done in the deeper layers of the skin, destroying support structures.
#3 Dry skin? Drink more water!
This one surely doesn't help.
Drinking plenty of water is good for your body, but it won't affect your skin. Sorry for that. The causes and solutions for dry skin is far more complex than that and a good skincare comes to the rescue.
#4 Drying up skin with astringents and strong cleansers can get rid of acne.
Acne is an inflammatory skin disorder so anything you do that increases inflammation makes acne worse! Drying skin's surface with products containing harsh ingredients like denatured alcohol or using harsh scrubs causes more breakouts, more swollen red bumps, and impedes skin's ability to heal, which makes blemishes last longer.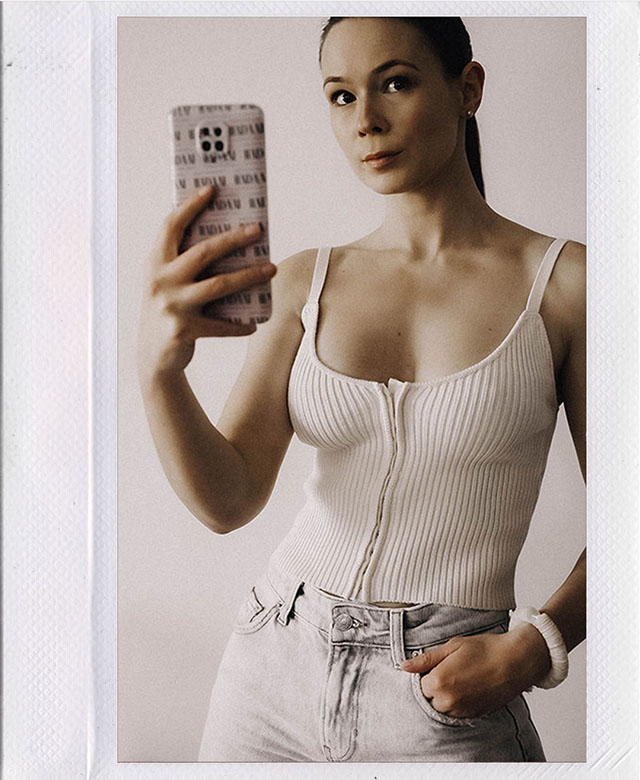 #5 Skin repairs itself best at night.
False.
In the meantime, reasearch shows that the opposite is true. Skin heals itself better during the day, because when you move around, the blood flow and oxygen intake increases. This in turn stimulates healing far more than just lying in bed does.
#6 Natural ingredients are better for skin.
Research makes it abundantly clear that while there are lots of brilliant natural ingredients for the skin, there also are lots of natural ingredients that are irritating and damaging, and these show up in skincare products all the time.
On the other hand, there are lots of lab-engineered ingredients that are brilliant for skin and work far better. Sadly, these amazing 'unnatural' ingredients get downplayed or are accused of being bad for the skin, when just the opposite is true. Simply put, natural doesn't mean better, and synthetic doesn't mean bad!
#7 Do DIYs really work?
Stay away from lemon, honey, apple cider vinegar and similar kitchen counter products.
Do It Yourself skincare is more often than not one of the worst ways to take care of your skin. The assortment of skincare recipes can include everything from honey to turmeric, yoghurt, oatmeal, avocados, vinegar, lemon — basically everything.
All these should be Don't Do It skincare! These concoctions claim to be good for everything from acne to wrinkles. Not only is there no research supporting the benefit of using any of these things on your face (at least not the versions you have in your kitchen), most of them have research showing they are actually bad for skin because they cause irritation or do nothing at all. The only beneficial options in your kitchen are non-fragrant plant oils like canola or olive oil as they can be good for dry skin but that's it.
#8 Essential oils are great for treating skin concerns.
Some components of essential oils are indeed beneficial for the skin, but unfortunately, some essential oils comprise ingredients that are bad for the skin because the volatile compounds they contain cause inflammation. Non-fragrant plant oils such as jojoba, canola, sunflower, argan, acacia, most berry oils, and so on, impart only skin benefits and have no negative impact on the skin as essential oils do.
#9 Sheet masks are beneficial for skin.
There is no research anywhere showing sheet masks are helpful for skin or have any advantage over using well-formulated skincare products. When it comes to skincare ingredients, absorption is strictly based on the ingredients' molecular size or the product's delivery system.
Most importantly, not all ingredients need to absorb on the same level. The best skincare formulations should be designed where some ingredients remain on the surface to protect the skin's barrier, some absorb a bit more to nourish the lower layers of skin, and others even deeply where they help to repair skin on a cellular pathway level.
#10 Ethnicity based based beauty brands?
This is more of a community thing.
Being Indian isn't a skin type. Race or skin colour isn't a skin type, age isn't a skin type, and even gender isn't a skin type. Skin type and skin concerns are based on what is taking place on your skin not what country you live in.
Whether you are dealing with dry skin, oily skin, combination skin, acne, clogged pores, skin discolourations, wrinkles, sagging, rosacea, eczema, seborrhea, milia, and on and on, the ingredients that treat those skin concerns are the same for everyone no matter who they are.
#11 You should change your skincare routine because your skin is adapting to your skincare.
Skin doesn't adapt to skincare products any more than your body adapts to a healthy diet. Spinach and grapes are healthy for you today, and they'll continue to be healthy for you months and years from now, even if you eat them every day. The same is true for your skin: as long as you are applying what's beneficial (and avoiding things that harm skin such as unprotected sun exposure), it can remain healthy and young.
Full article can be found here.